Locates conduit KO centers 1/2" - 4" on panels, cabinets, junction boxes, walls & ceilings. Made in Manchester, New Jersey.
PACKAGE INCLUDES
Holocater
1 Hard Hat Pencil Clip
1 Graphite Sharpener
2 - Wireman #2 Pencils
Hard Hat Stickers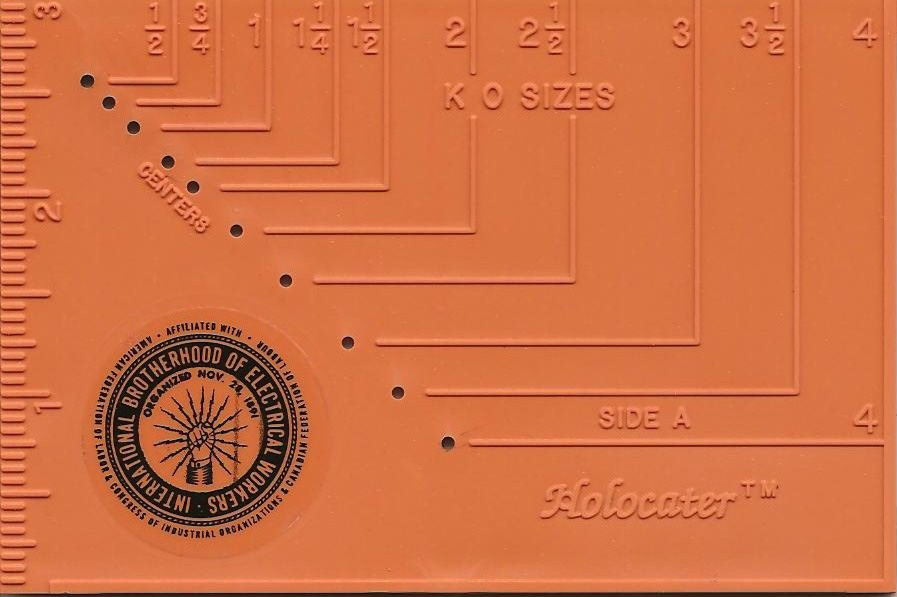 Inexpensive and durable. Learn to use in minutes. Complete instructions included. A real time saver and error eliminator.
Layout penetrations on walls, floors & ceilings. Patented in 1988.
Note: There is no substitute for a sharp pencil, that's why I sell the complete package.
Checkout "Wireman Accessories" in the navigation bar/window for additional Pencils, Sharpeners, etc.